It wouldn't be January without a little retrospective of the previous year. This is bbd's take on (a snapshot) of 2022.
It was a year where a lot of things finally seemed a bit more like 'back to normal' than 'new normal'. But a hell of a lot was definitely not normal. Three UK Prime Ministers. The first new UK Monarch for 70 years. The first war in Europe for nearly 80 years. The cost of living crisis. Crisis in the NHS. Strikes left right and centre. Not exactly a quiet year, then.
Did any of these events shape the world of advertising? Were there any obvious themes or trends?
Or are ad creatives, like the rest of us, still finding their feet in this precarious, constantly changing world?
Some of our favourite bits of 2022
Our Junior Designer, Grace, nominated the WWF's Endangered Pieces campaign as her favourite, saying "I think it's a really impactful campaign as it gives people a better way to visualise the issue". In the midst of all the politics of the last year, climate change and the resulting impact on the natural habitat is still rightly high on everyone's agenda. Each of these limited edition puzzles contain only as many pieces as animals left in the wild. Designed to raise money through sales as well spark conversations across generations of puzzle-solvers – helping highlight the issues. It's a beautifully simple execution – to learn more visit https://endangeredpieces.wwf.ca/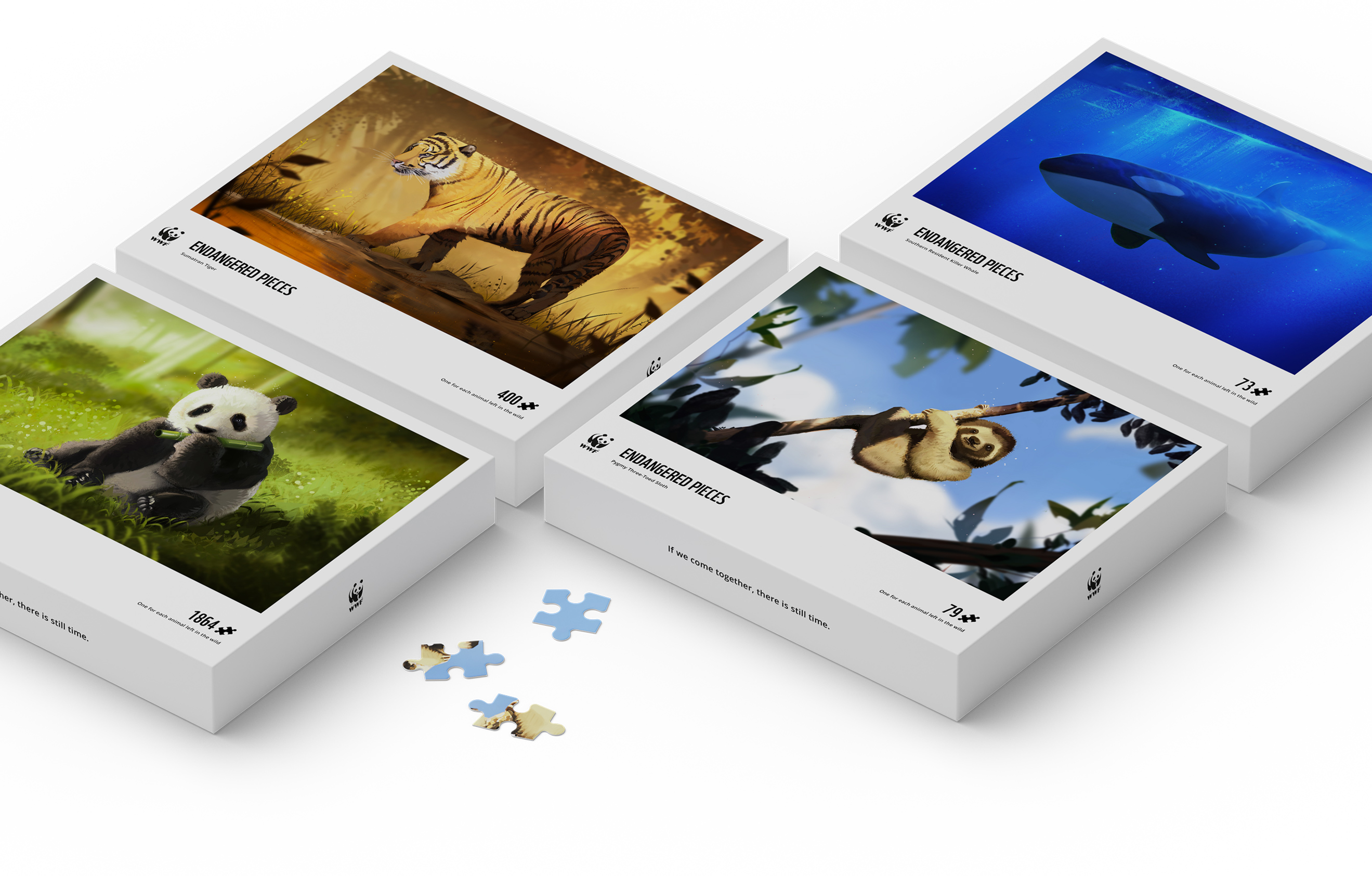 Our Social Planner, Ant, recalls one particular Twitter thread about brand voice which really resonated with him. His highlight? "The bit about combining two personalities to make a single brand voice". In an era where the likes of Jasper makes genuinely useful AI copywriting possible, the thread highlights how much (human-generated) ad copy essentially sounds the same. Amazing (or not, really) how important great copywriting is in any brand's perception. Read the whole thread here https://mobile.twitter.com/janthonylong/status/1602672484372910085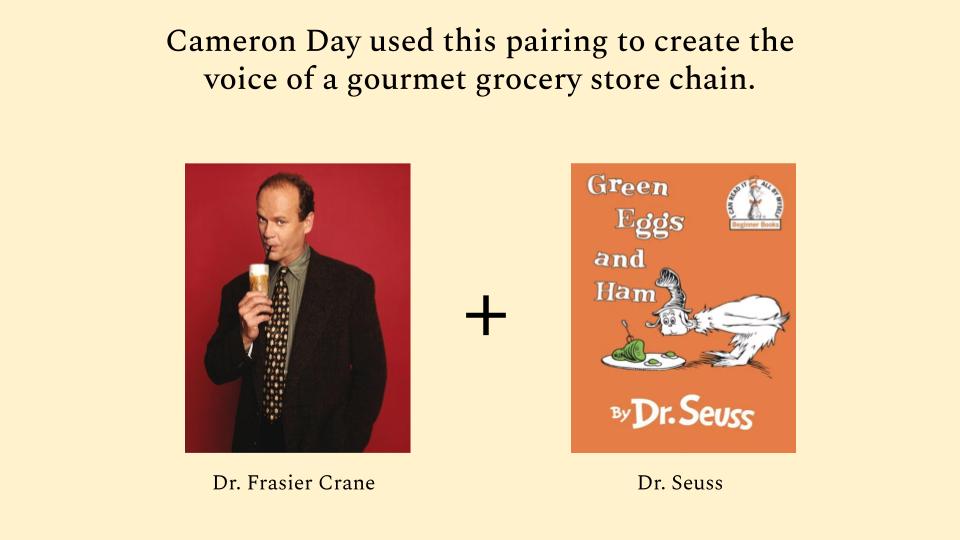 Carrying on with the theme of AI, this piece by Heinz really resonated with our Creative, Rhuari. With AI now able to generate images from text, this ad showcases the humorous side of what's possible when you ask AI to create an image of 'ketchup'. Turns out whatever text variation you use ("synthwave ketchup" anyone?) they all look remarkably like a bottle of Heinz ketchup. Rather like the name "Hoover" becoming synonymous with a vacuum cleaner, it seems like everyone (even AI) pictures Heinz when they think of red sauce. Now that is brand dominance. See the ad here: https://www.youtube.com/watch?v=LFmpVy6eGXs
Next up, Senior Copywriter Sarah put forward Virgin's "See the world differently" campaign. Here's why it stood out for Sarah: "I love this because it makes a bold, unapologetic statement about what the brand stands for and defies gender stereotypes. It's beautifully shot. They were brave enough to use "I am what I am" – which will chime with the older LGBTQI+ demographic (who have spending power) as well as younger generations." See the full ad here: https://www.tvadsongs.uk/virgin-atlantic-advert-music-i-am-what-singer/
Our Account Executive, Amy, spotted this ad from Sam Teale Productions in the run-up to Christmas. It brings home how powerful emotion is as a tool in landing a message. Watch it here (and read the comments for proof of its impact: https://www.linkedin.com/feed/update/urn:li:activity:7003995833817784320/?utm_source=share&utm_medium=member_ios
Continuing the theme of powerfully emotive ads, our Creative Lead, Olly, shares his thoughts on "The Last Photo" campaign from CALM (Campaign Against Living Miserably): "It was very impactful the first time I watched this. Also very effective with the OOH launch at South Bank." The TV ad starts out with a montage of seemingly happy moments in normal life, before hitting you with the blow that you have just watched the very last moments of people's (recorded) lives before they took their own. Whether it's a direct result of the pressure to portray a seemingly perfect 'insta' lifestyle or not, it really highlights the importance of talking about mental health because it's rarely obvious that there's an issue. Find out more about the campaign: https://www.thecalmzone.net/thelastphoto
Lastly, our content editor (and resident film buff), Thomas, nominated two. And who are we to argue?
First up, he nominated the John Lewis Christmas ad. "While exaggerated a little bit, this is quite accurate – my mother-in-law fosters, and she had children placed with her a month before Christmas last year, and it had elements of this ad." A strong narrative, again containing a brilliantly emotive message, this was an interesting example of a brand demonstrating what they stand for rather than what they sell.
Lastly, Thomas shared his favourite 'fun' PR stunt of the year – one which launched the budget horror movie "Smile" by planting actors in the crowd at several Major League Baseball games. "Having people planted into crowds and grinning without losing eye contact with a smile t-shirt on was so incredibly effective" said Thomas. It worked – the film, which was shot for $17m, had already racked up $37m in box office sales just days after the launch. Read more here: https://www.highsnobiety.com/p/smile-movie-2022-trailer-marketing-explained/
We hope that provided a little inspirational food-for-thought as we move into 2023.
Team bbd