Get a rebrand right and you'll have something which chimes with your existing customers, boosts your brand equity, and sparks love from a whole new audience. The best rebrands help strengthen a brand's position and set the scene for the next phase of growth.
Fail, however, and it won't just cost a potentially eye-watering amount of money. You'll have to contend with social backlash, disparaging remarks from competitors, commentators and (former) customers. Not to mention a very awkward wash-up meeting with the stakeholders. We know, we've been doing our own since 1961.
If it ain't broke…

Rebranding is of course nothing new, and the reasons for doing so are plentiful.

Many brands are in a permanent state of flux, out of necessity. Big retailers carry a lot of stock, own premises in many locations and subsequently have huge overheads when it comes to their brand collateral. Rolling out a complete overhaul can be prohibitively expensive and a nightmare to co-ordinate. So it makes sense to iterate – change little and often. Roll out in phases. Run trials at flagship locations to test the water.

Some brands simply want to feel a bit fresher and more exciting. A nip and tuck might be all that's required to revitalise a stale look and feel, and bring a brand into the here and now. This approach tends to be favoured by consumer-facing brands, particularly products.

In today's constantly changing world there is often a genuine need to adapt a brand for a more effective digital application. This past year has seen Mastercard literally lost for words, and IKEA's logo has been tweaked for small screens (Google beat them to this back in 2014, mind).

Sometimes there has been a shift in strategy or positioning which necessitates a rethink. Or the core offer has changed. Maybe the market changed. This is often best communicated with a complete overhaul. But every single element of the brand must be considered and properly aligned for this method to be truly effective.
You shouldn't have. No, really, you shouldn't have.

There are also a few reasons as to why rebrands fail, or shouldn't even happen in the first place. Best try and avoid these:

A rebrand will not cover up or distract from bad press or poor performance.
A brand with huge equity in its very identity is best left alone. Are you old enough to remember Consignia?
Very occasionally of course it's just a terrible idea, badly executed. Gap, anyone?
Some recent(ish) big successes
So then, over the last few years we've seen some big names attempt to reinvent their public persona. Some have done this very successfully… McDonald's actually managed to make a dirty fast food chain feel a little more 'palatable'. Channel4 pulled all their disparate sub-brands into one cohesive and beautifully executed identity system. And GWR changed their name, and evoked a feeling of nostalgia for the heyday of rail travel through the look and feel. They then of course backed the revised identity up with a heavily stylized reimagining of the Famous Five in their ad campaign . Slick stuff.
So what about 2019?
There have actually been a surprisingly large amount of big-name companies going for the rebrand this year. After much chin-stroking and consternation, these are our favourites…
Not your traditional 'big reveal' visual identity overhaul, this one. Some light touch changes make for more of a visual evolution than revolution, in that sense. No, this is more about communicating and aligning a vision and ambition. The rebrand is part of a bigger plan to tie all advertising, marketing communications, retail and digital experiences together. The roll-out will be done gradually – with all stores being revamped, the app redesigned, and staff trained to wholeheartedly embrace the new voice. It's rebranding from the inside out, this.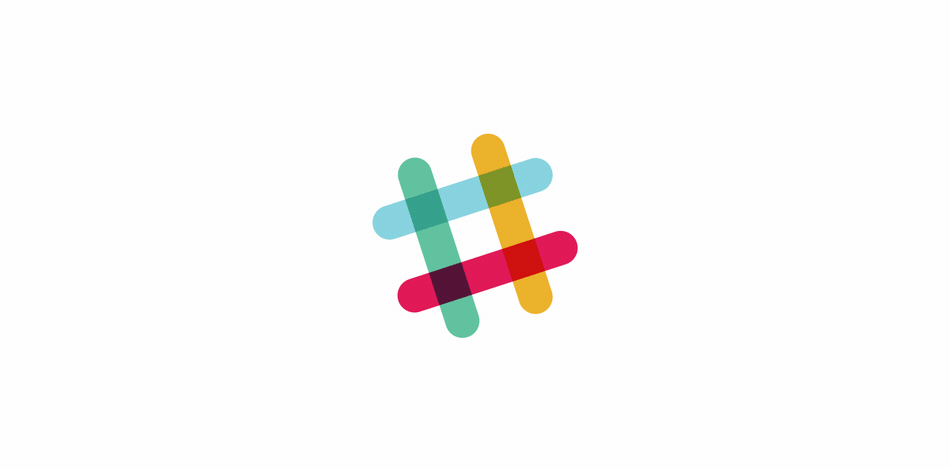 Whilst the old logo for this relatively new 'workplace collaboration' platform was much loved, and indeed symbolic of the digital age with its hashtag symbol, a rebrand was needed for very pragmatic reasons. Essentially the old logo was hard to implement on anything but white backgrounds, and inconsistently executed across the board. Being a purely 'digital' brand, the new logo was developed to work better across digital platforms and channels. Building on the original brand's vibrant colours, the new identity aims to create a consistent and unified look for the first time in the company's history.
At first glance you could be forgiven for asking what's changed. And that's the clever bit. Visually, this rebrand retains much of the established look and feel. So it's instantly recognisable. But dig a little deeper and you come to realise that there's much more to it. This rebrand aims to change the established view of the charity – currently seen as an end-of-life care provider who promotes fundraising 'coffee mornings with white, middle-aged women'. The tweaked logo (which works better digitally, apparently) and new messaging embraces the idea of 'positive futures' and focuses more on outcomes – reflecting the broad scope and range of work the charity does. Stealthy and effective.
The purpose of this visual rebrand came from a desire to unify the look and feel across all platforms and channels. Existing 'quirky' illustrations found in the app were used as the inspiration for the new visual style. The 'owl' mascot informed a bespoke wordmark logo, eventually becoming an entire typeface. For a product without any physical manifestations beyond the app, the use of illustration here is particularly canny. It adds personality for a start. But it also helps avoid the pitfalls of having to source stock imagery or commission expensive, yet limiting photoshoots. A nice example of taking elements of what is already in place, but expanding to create something much more usable and purposeful.
The main reason for this rebrand, other than revitalising a previously uninspiring identity, was to reflect the changing core audience. What was a predominantly corporate-traveller customer base now encompasses a Brexit-like split of 52% leisure to 48% business. Visual cues include the heart in the 'o' – which when they execute the 'cross' version of the logo sits slap bang in the middle (it's the literal heart of London – get it?). Jokes aside, it's a nice idea, executed well. It is very interesting to note the amount of suppliers and agencies involved in the production and roll-out of the rebrand, so we'll have to see if everyone plays nicely!
There's always one…
Okay, we had to throw in a lemon. Over to you then, British Telecom
As a brand BT have lost a great deal of equity since their 1980s heyday. And this attempt to revitalise has left us a little flat. Maybe it's just a bit too simple (read bland). The justification is sound. It was an attempt to consolidate the group's multiple identities and sub-brands under one unified umbrella.

There appears to be little to no justification as to the lack of originality, symbology or character. It seems very much like an 'old school' rebrand – looking at the visual identity in isolation, without addressing the big picture or the story. This is a trusty old Brtish brand which has lost its way of late. We don't think this new brand identity will help in that respect. To be fair this article shows the branding in a slightly better light – but still, sorry BT, it's a thumbs down from us.

BBD's 2019 rebrands
First of all we had the 'hardest brief ever' (© L Forrest, Creative Director) – our very own rebrand. Due to a subtle but important shift in positioning along with a management restructure, it was time for the BBD brand to go on another journey. Only the 6th in 59 years!

Earlier in 2019 we worked on a light touch brand positioning and visual identity for Australian start-up Slow Lane Yoga. You can read about Designer Olly's experiences working on this on our blog here.

And finally we are on the finishing straight for a complete strategic and visual overhaul of WorldHost™. A globally recognised customer experience training programme trusted by the likes of London 2012, Eurovision, Visit Scotland and the Rugby World Cup. Rolling out across digital, training materials, marketing comms and partner toolkits in the next few months, watch this space!
What does a successful rebrand look like?
There are three simple ways to determine whether a rebrand has hit the mark. Tick off all these and you have likely got it bang on.

Be honest – A brand must be imbued wtih the company's values. It has to be authentic, and stay true to its roots, even if the purpose might have changed.
Justify yourself – There must be a genuine need to communicate change. Whether that's a different offering, establishing a new purpose, or simply connecting better with a changing audience.
Think holistically – The end-to-end experience must be considered and incorporated. Your experience is your brand after all. A brand is communicated in every interaction across every touchpoint – whether it's in the virtual, digital or physical space.
To summarise, a good reband can be a very effective tool to differentiate yourself an increasingly competitive world. But you need to think long and hard about what you wish to achieve at the end. And of course, you need the right partners to accompany you on the journey.

Let's get started.

Gavin Grissett, Deputy Creative Director